Pete's Interests #3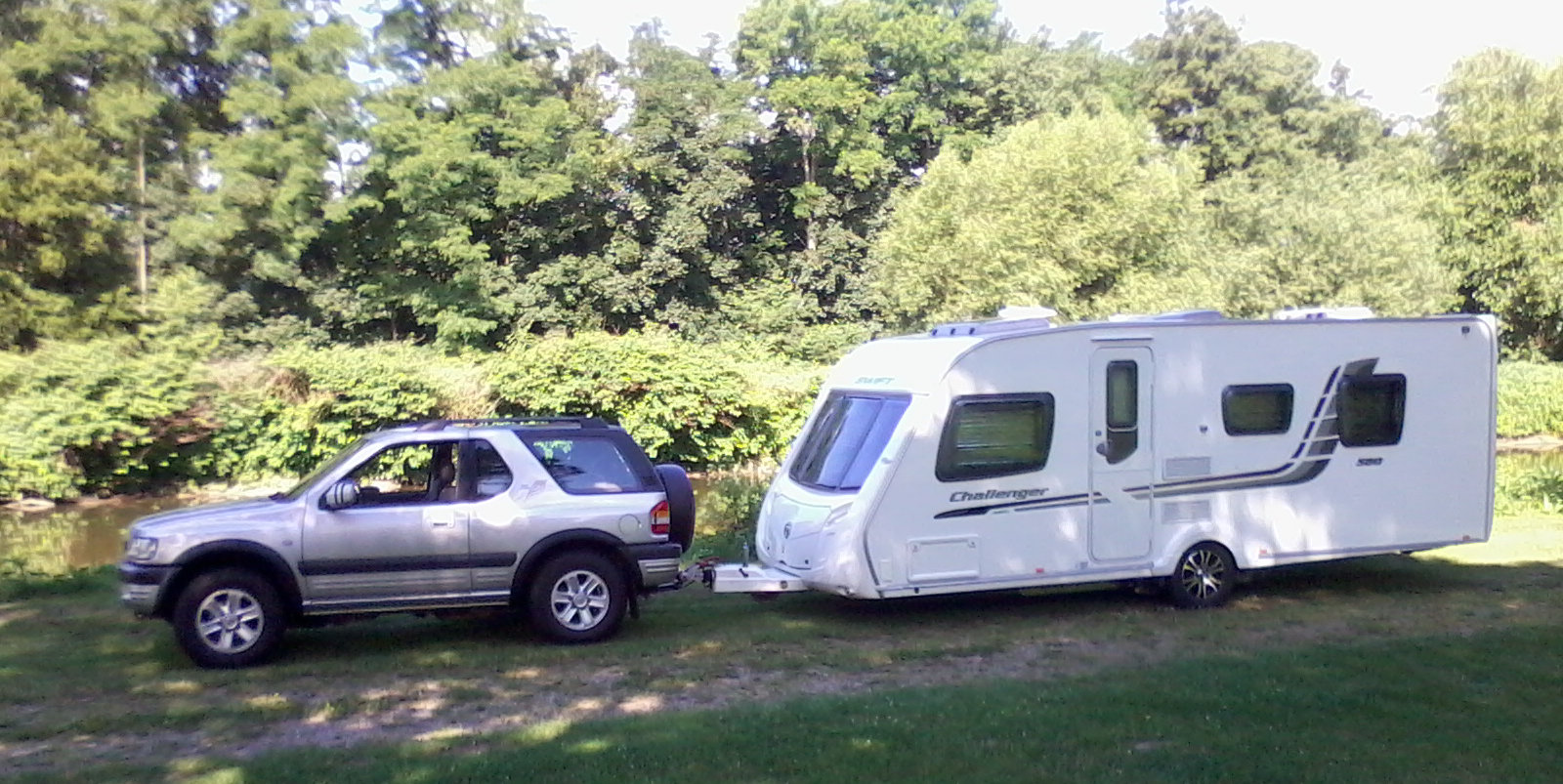 Caravanning in Europe
So, it's just a plain old Vauxhall Frontera towing the van but with its 2.2 turbo diesel engine it pulls our pretty large single-axle caravan extremely well. It has taken us as far afield as the Italian Lakes, Italian Riviera, the Lanquedoc area of France and over the Spanish border to the Bay of Rosas. Even though it's the short wheel-base Frontera I can still get 2 lounger chairs and a full awning with poles, ground sheet and pegs etc. in the boot with the rear seats up. Mind you it does take a bit of very carefully planned packing.
If anyone is interested in caravanning in Europe or simply driving there I will happily give free advice on any aspect of my experiences of motoring and holidaying on the continent.
I've been driving across Europe with and without a caravan in tow since 1977. Believe me driving on the "wrong" side of the road is easier than many people think.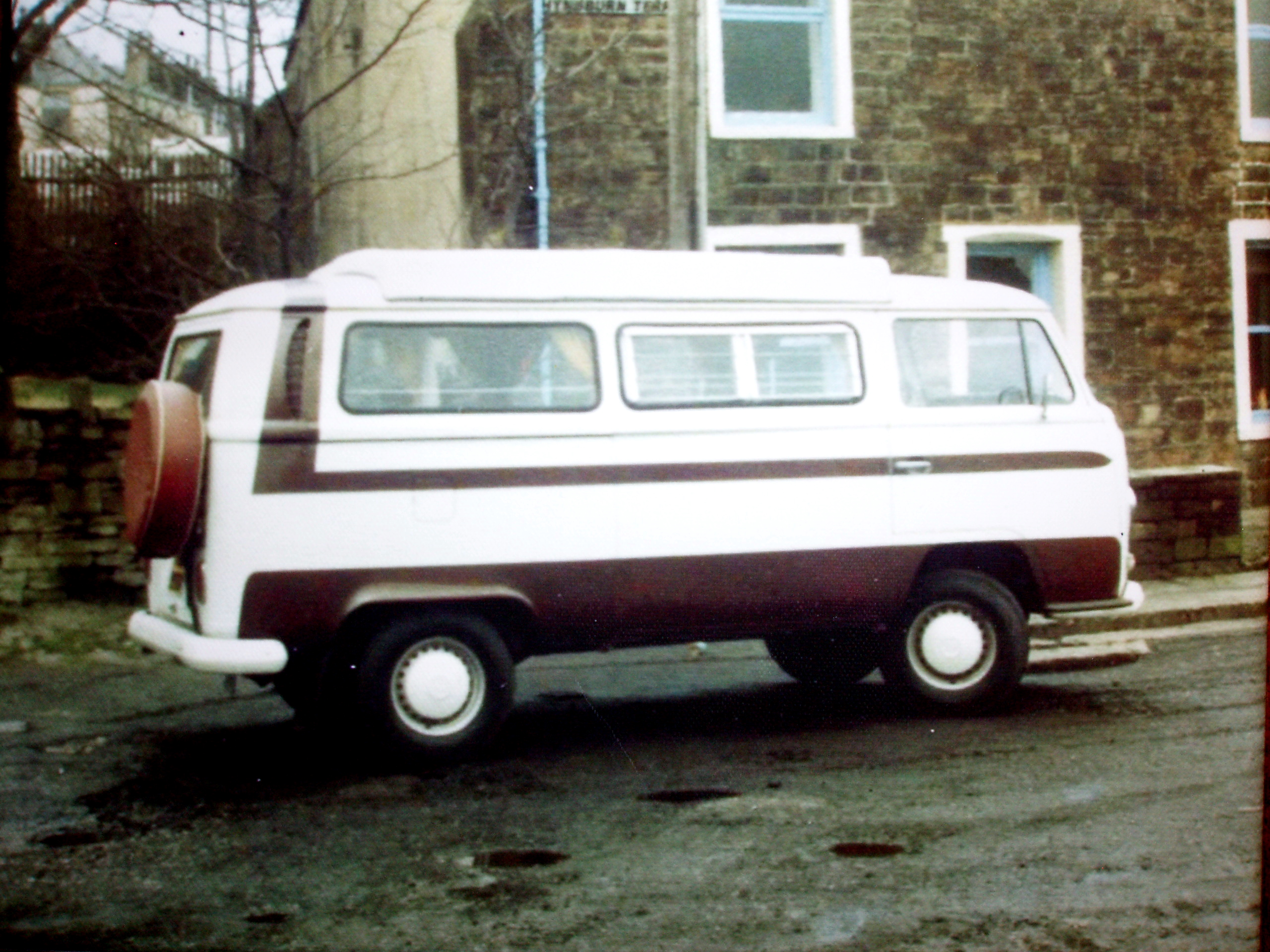 We started in 1976 with a VW pop-top campervan complete with sink, fridge, hob, heater and free-standing detachable awning. It was compact which meant that we had to be tidy and storage was highly organised. We first took it abroad in 1977 and, because it drove like a car, we used to take scenic routes off the motorways, driving over alpine passes instead of through the tunnels. The kids were quite young then and we had some great holidays and I will always have fond memories of that campervan.
In 1980, having decided that we liked caravanning, we bought our first touring caravan which gave us the extra space as the children were growing up. We are now on our fifth touring caravan and most of our annual holidays since 1980 have been on the continent with the caravan in tow. There have been a few exceptions where we have left the caravan at home and have driven to a hotel destination. Even when we are staying in a hotel we like to have our car with us to fully enjoy the local area.
Our 1998 trip (without the caravan) was to Rome for a few days and then on to Sorrento. That's a 3,300-mile round trip with overnight stops in Metz, Milan, Viareggio, Annecy and Reims. As you can see we make the journey an integral part of the holiday and this one was thoroughly enjoyable and we rate it as one of the most interesting holidays we have ever had.
In 1999 we took the caravan to Annecy on the edge of the Fench Alps. This was one of our stop-off places the previous year and we had been so impressed that we decided to base our next holiday there. The town is very pretty, especially the bustling old part in the evening where all the shops, restaurants and squares are alive with throngs of people out to enjoy themselves. It is situated at the north-west end of Lake Annecy set in beautiful scenery with plenty of activities including the local favourite of jumping off the mountains attached to a para-glider.
More recent caravanning trips have been to Lake Como and Diana Marino in Italy (Italy is still my wife's favourite country) and to the south of France on the Mediterranean towards the Spanish border, and over the border towards Barcelona. Our favourite place of late has been Peschiera at the southern end of Lake Garda, Italy, the only place we have ever stayed on three consecutive continental trips. The variety of places to visit on the continent is endless - we hope to be visiting places old and new for a few more years yet before we get past it.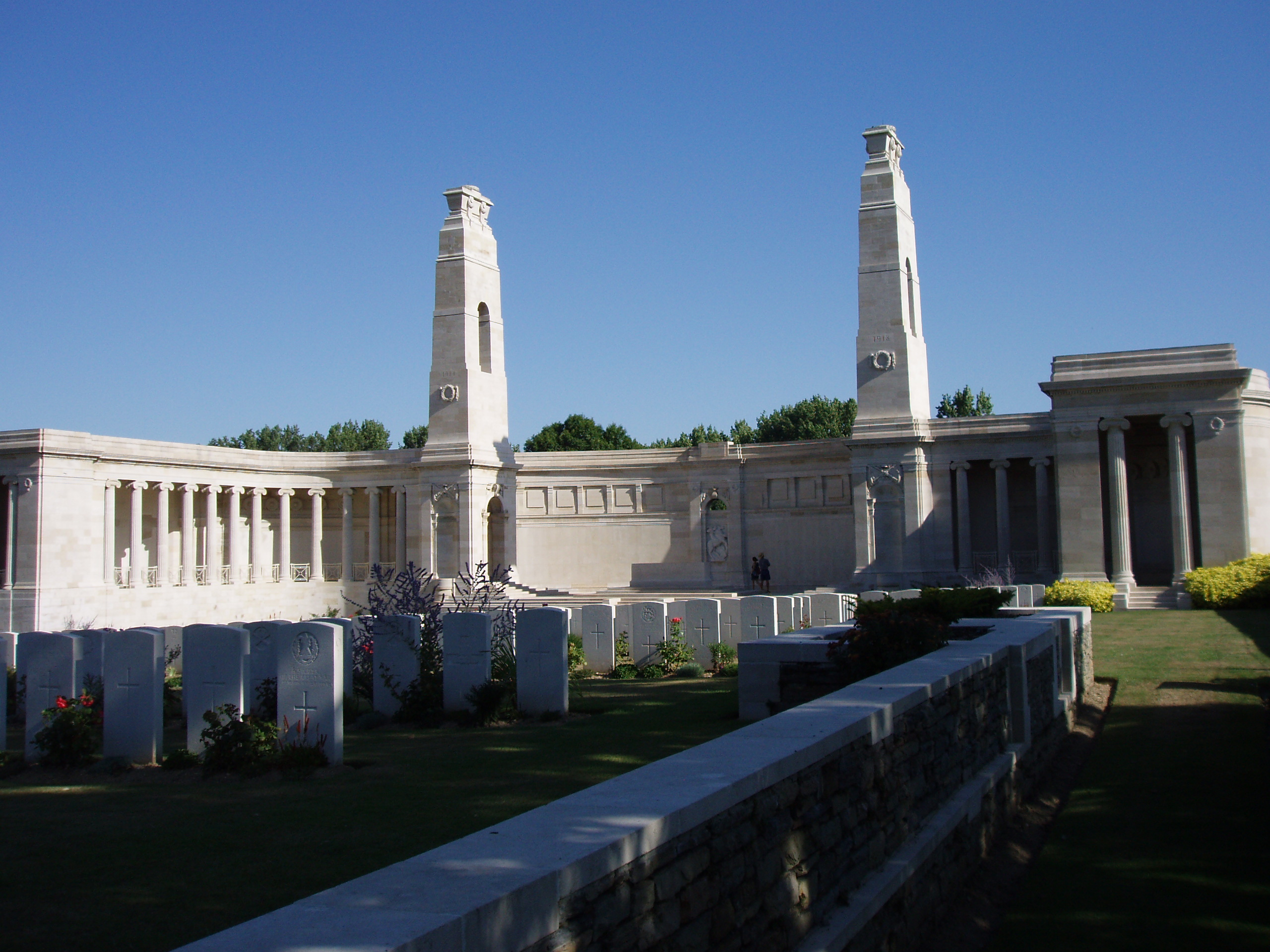 Over the years we have stopped off at several War Graves sites in Northern France including Theipval, Albert, Vis en Artois and Serre where there is a memorial to the Accrington Pals (11th Battalion, East Lancashire Regiment) which is constructed, appropriately, of Accrington Brick. They are all very emotive places and are beautifully maintained by the War Graves Commission. Truly places to contemplate the tragedy of war.
When we first started caravanning on the continent we would decide a destination, then when we got there we would choose a campsite and book on. You can't do that in high season these days for any popular tourist area. Now we always book the destination site well in advance - there's nothing worse than travelling 1,000 miles and then having to spend hours searching for a site which isn't already full.
Overnight stops en-route are generally easier and we haven't found it necessary to pre-book them - yet. Over the years we have become familiar with many routes across the continent and make full use of overnight sites where we have stayed on previous trips. In France many of our overnight stops are on "Camping Municipal" sites which are literally everywhere. They are local council sites and are cheap and sometimes basic but usually have electric hook-up and a nearby restaurant.
Take my advise - don't be tempted to park overnight on a motorway rest-area (these are the picknic areas with just toilets as opposed to full service areas). There have been many reports over the years of thefts and attacks on caravanners on these dark rest-areas at night. They are fine for a short break during the day but I usually make sure there are a couple of other families already there (safety in numbers).
One piece of free advice for taking your caravan to Europe - join The Caravan Club and use their Red Pennant foreign touring service. It really is excellent and you can also use the Red Pennant travel insurance if you are travelling solo without the caravan.
In 2008 we left the caravan at home and drove to an apartment at St Tropez on the French Riviera. We pre-booked one overnight hotel on the outward and return journeys through the Contact Hotel group http://www.contact-hotel.com. This is a chain of independent 2-star hotels spread throughout France providing comfortable bed and breakfast and, in most cases, secure parking - excellent.
The best trick on this trip was spending approximately £27 including postage on purchasing a Liber-t Telepeage Transponder from Sanef, the French Autoroute people. This allows cars through the reserved lane marked with a large orange "t" (usually the left-hand lane with a 2-metre height restriction - no caravans) at French Autoroute toll stations. This avoids having to queue at a manned toll-booth and each toll is charged directly to the credit card which was used to purchase the transponder. We must have saved at least a half hour on our journey times and received some very envious looks from Brit and French drivers stuck in toll queues as we sailed through. Believe me, I had a smile from ear to ear every time we passed through a toll station - it's the best electronic toy I've ever bought.
For our 2009 caravanning trip to the Lanquedoc area of southern France I e-mailed Sanef (in English - my French is very limited) to see if there was a way of using the transponder with the caravan in tow. Their customer services department replied very quickly (in English) to tell me that if I used the orange "t"-marked truck lanes (usually the right-hand lane) then the toll equipment would assess the size and weight of the combined vehicle and charge the appropriate Class-2 toll. Feeling somewhat apprehensive I decided to give it a go. I'm happy to report that it worked quite well although you do have to be patient while the system works out what you are. It did fail us once however but we were allowed through after pressing the 'assistance' button on the toll booth so be prepared for a little embarrassment if there is someone queuing behind you (French drivers are not noted for their patience). On the odd occassion where there is no dedicated "t" lane you simply hand the transponder to the toll booth attendant who will scan the device and hand it back to you. All in all, quite successful and I will definitely use it again.
To obtain a transponder on-line go to http://www.sanef.com/fr/ecommerce/particulier/souscrire.jsp#online and click on "Formule Mensuelle" which is the option to pay a monthly useage fee of 2-euros only for the months in which the transponder is actually used (the other option is an annual fee). Complete the on-line forms and your transponder should be with you in a few days - enjoy.
If my experiences could be useful to you, or simply of interest (just comparing notes) then feel free to contact me by E.Mail.
The Joinson Name and History of Clayton Laundry:


Other Interests:


Back to Home Page:

Contact: You can e-mail me here at - PeteJoinson@aol.com
or you can -